LEAH ELLENBERG, Ph.D., ABPP-CN
Associate Clinical Professor, UCLA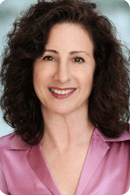 Leah Ellenberg, Ph.D., ABPP-CN, is a licensed, Board Certified Clinical Neuropsychologist and Associate Clinical Professor at the David Geffen School of Medicine at UCLA. Dr. Ellenberg's professional career began in 1978 when she conducted research on lateralization of brain functions with Nobel laureate Dr. Roger Sperry at Caltech. After completing her Ph.D., Dr Ellenberg joined the staff of Childrens Hospital of Los Angeles in 1978 and began her private practice in Clinical Neuropsychology, emphasizing pediatrics, in 1979. Dr. Ellenberg evaluates and differentially diagnoses children and adults with concerns about learning disabilities, attentional problems, emotional and/or behavioral issues, head injuries, medical conditions affecting the central nervous system, developmental disabilities and other conditions that may affect cognitive, behavioral or emotional functioning. She also assesses individuals to ascertain neurocognitive strengths and weaknesses for purposes of educational or treatment planning. In addition, Dr. Ellenberg has conducted independent neuropsychological evaluations at the request of school districts and family court as well as serving as a forensic expert.

Dr. Ellenberg was a staff member of the Psychosocial Program of the Division of Hematology/Oncology at Childrens Hospital of Los Angeles from 1978-1986. She has held a Diplomate in Clinical Neuropsychology through the American Board of Professional Psychology since 1989. She was Clinical Associate Professor of Pediatrics and Psychology at the Keck School of Medicine at USC from 1980-2007 and has been Associate Clinical Professor in the Department of Psychiatry and Biobehavioral Sciences at the David Geffen School of Medicine at UCLA since January, 2008. Dr. Ellenberg has conducted a number of research studies and is currently involved with the Childhood Cancer Survivors Study through UCLA, participating in research examining neurocognitive functioning in adult survivors of childhood brain tumors. She has trained many pre-and post-doctoral students in Clinical Neuropsychology and taught Neuropsychology at the Graduate Center for Child Development and Psychotherapy.

Dr. Ellenberg is a member of the consulting staff at Childrens Hospital of Los Angeles. She is also on the advisory boards of Park Century School and the Venice Family Clinic as well as a member of the Child Development and Mental Health subcommittee of the Venice Family Clinic. She has participated as a child psychologist in a number of overseas missions with Operation Smile, an organization she supports that sends teams of plastic surgeons and ancillary personnel to third world countries to treat children with cleft lip/palate and other deformities.

Click here to view Dr. Ellenberg's curriculum vitae.